Get online remote assistance
This tool gives your Oticon support representative a live view of your screen. We can help you solve your problem, or you can give us access to your computer and let us do the work.
​Online Support
Remote Access and Support over the Internet with TeamViewer.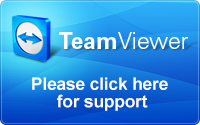 Security
The tool includes security mechanism that ensure your data security. No installation is required on your computer, and you can terminate the session at any time. For more information on security click the following link - www.teamviewer.com